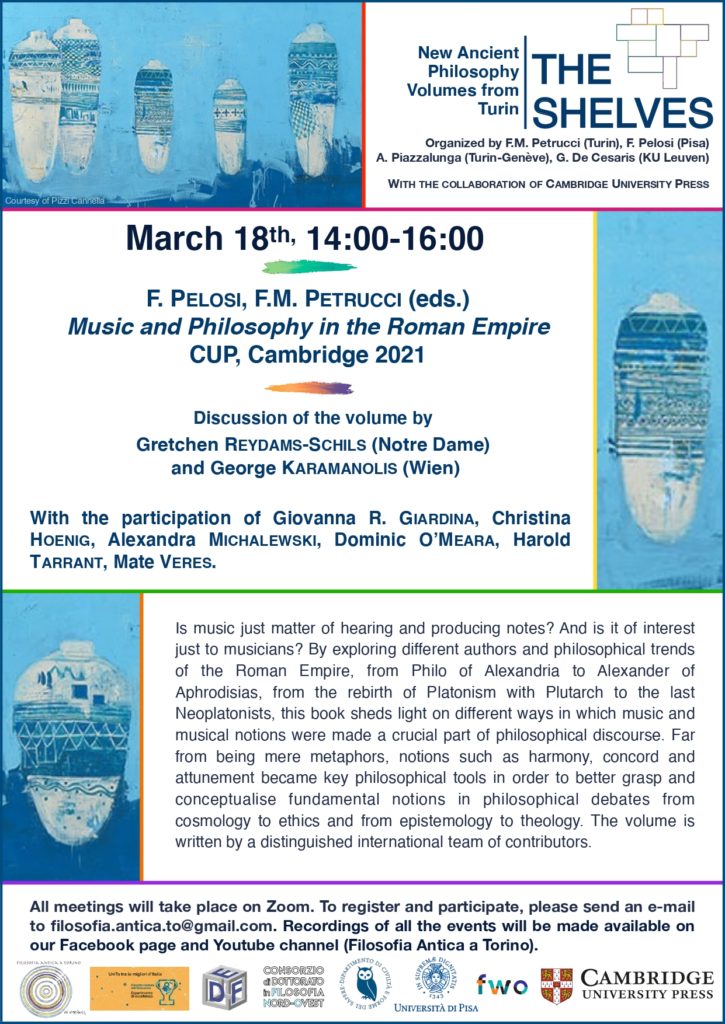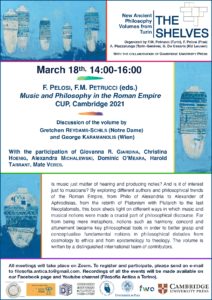 Giovedì 18 marzo 2021 alle ore 14:00 su piattaforma Zoom si svolgerà la presentazione del volume di Francesco Pelosi (Università di Pisa) e Federico Maria Petrucci (Università di Torino) (eds.),"Music and Philosophy in the Roman Empire", Cambridge University Press, Cambridge 2021.
L'incontro è organizzato in collaborazione con l'Università di Torino e Cambridge University Press.
Presenteranno il volume Gretchen Reydams-Schils (Notre Dame) e George Karamanolis (Wien) e parteciperanno all'incontro Giovanna R. Giardina, Christina Hoenig, Alexandra Michalewski, Dominic O'Meara, Harold Tarrant, Mate Veres.
Per partecipare all'incontro è necessario registrarsi inviando una mail a filosofia.antica.to@gmail.com.
La registrazione dell'incontro sarà resa disponibile sulla pagina Facebook e sul canale YouTube Filosofia Antica a Torino.