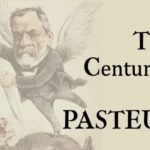 Seminario di Agnese Collino per il ciclo Two Centuries of Pasteur
Giovedì 24 novembre 2022, alle ore 17:00 su piattaforma Google Meet, Agnese Collino (Scientific Supervisor Fondazione Umberto Veronesi) terrà il seminario dal titolo "Polio: the Italian history".
Il seminario è il secondo incontro del ciclo Two Centuries of Pasteur, organizzato in occasione del bicentenario pasteuriano da ResViva – Centro Interdipartimentale di epistemologia e storia delle scienze della vita, cui partecipa anche il Dipartimento di Civiltà e Forme del Sapere.
Abstract
Although an ancient disease, poliomyelitis never caused epidemics until the late XIX century, its incidence being highest in the most rich and hygienic contexts. We will unravel the history of this infection (in apparent contrast to the Pasteurian germ theory), concentrating in particular on the social and political consequences in Italy. Agnese Collino is the author of La malattia da 10 centesimi (Codice Edizioni, 2021).
Informazioni e contatti