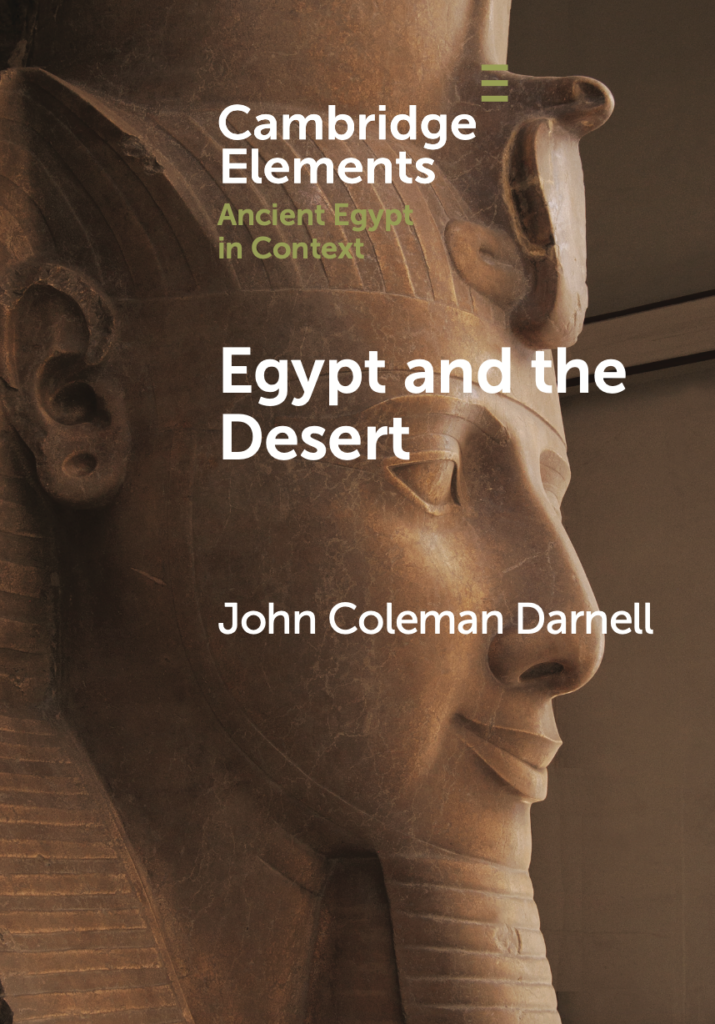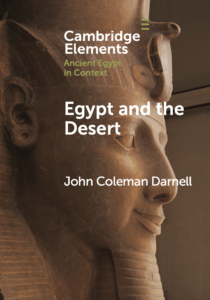 Si segnala l'uscita del terzo volume della collana Ancient Egypt in Context (Cambridge Elements – Cambridge University press), diretta da Gianluca Miniaci (Università di Pisa), Juan Carlos Moreno Garcia (CNRS–Paris), Anna Stevens (University of Monash/University of Cambridge), e pubblicata da Cambridge University Press nell'ambito della serie Cambridge Elements (https://www.cambridge.org/core/what-we-publish/elements).
Egypt and the Desert di John Coleman Darnell (Yale University): il volume è incentrato sul rapporto di interdipendenza tra il popolo della Valle del Nilo e i deserti che la circondano. Rotte carovaniere che attraversavano i paesaggi desertici fornivano accesso alle ricchezze minerarie del deserto orientale, ai porti del Mar Rosso e alle oasi del deserto occidentale.
Nel corso della storia antico-egiziana, dall'epoca predinastica al periodo romano, l'amministrazione egiziana e lo sfruttamento dei deserti hanno certamente subito dei profondi cambiamenti. Per gli antichi egizi, il deserto era un paesaggio vivente con cui essi interagivano: ne sono prova i numerosi graffiti e inscrizioni rupestri lasciati nei siti del deserto dai membri delle spedizioni. Tali siti, carichi di significati religiosi e cultuali, forniscono inoltre notevoli prove del sorgere di importanti innovazioni culturali, come la nascita della scrittura nell'Africa nord-orientale e lo sviluppo del primo alfabeto.
Il volume sarà disponibile per il download gratuito fino al 1 giugno al seguente URL: https://www.cambridge.org/core/elements/egypt-and-the-desert/0424FC225A95B4619148E6AE4C0ADF1C